Aore Island is a small tropical paradise located off the coast of Espiritu Santo, one of the largest islands in Vanuatu – and home to our beautiful resort. Despite its small size, this island has a lot to offer for those seeking an adventure in the South Pacific. Here are 7 interesting facts about Aore Island that will make you want to add it to your travel bucket list.
1.     Aore Island has a Rich History
Aore Island has a long and interesting history. During World War II, the island was used as a military base by the Allied forces. The remains of the base, including bunkers and gun emplacements, can still be seen on the island today. The island was also home to a coconut plantation, which was established by the British in the late 1800s.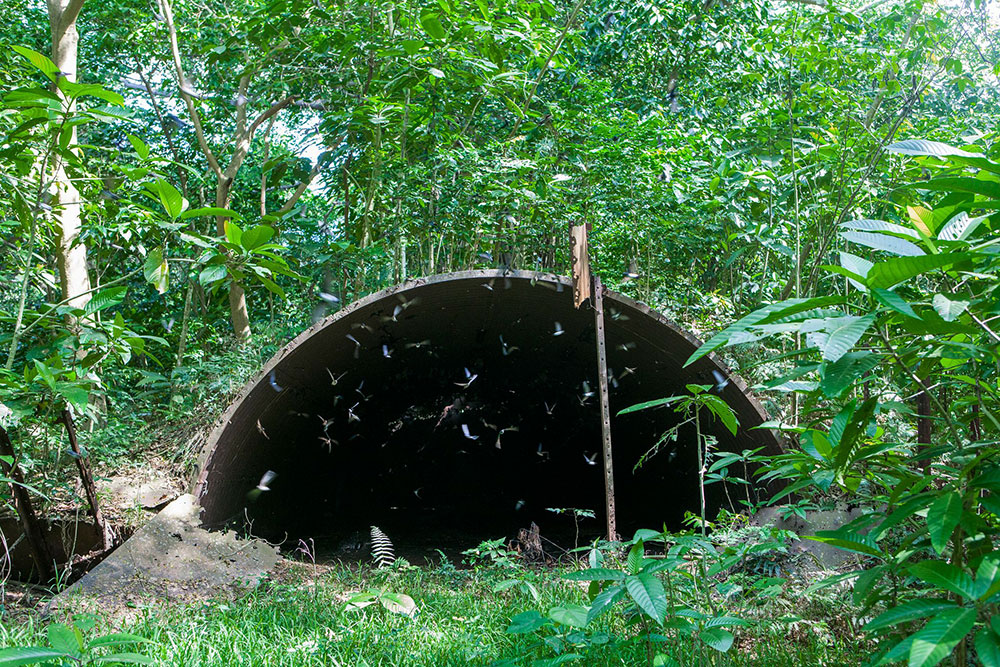 Bunkers on Aore Island, remnants of WWII Army Base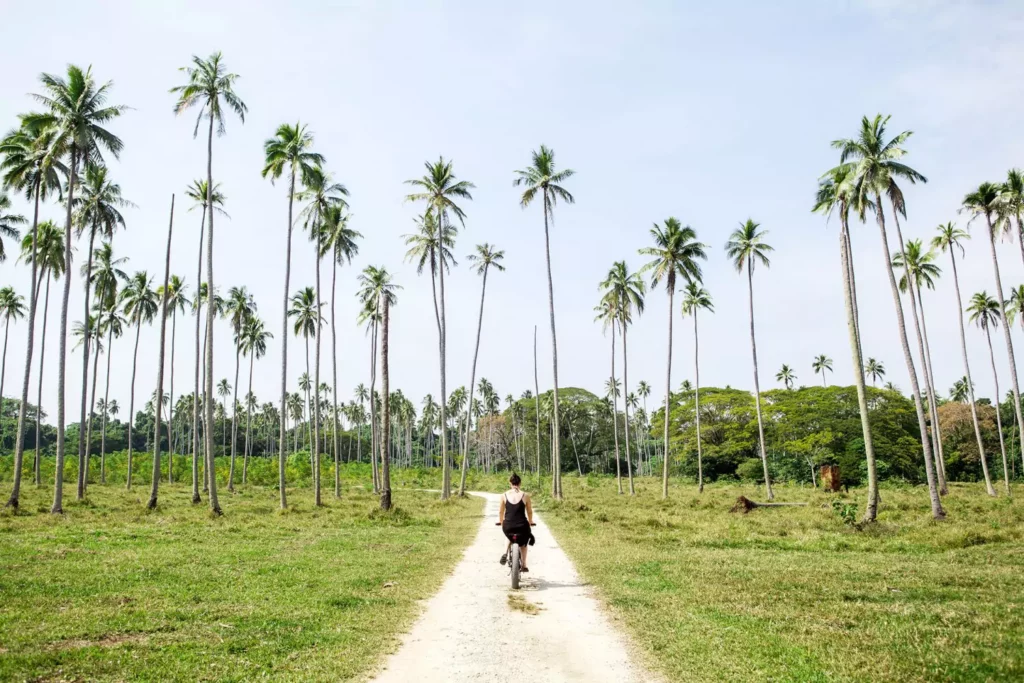 Aore Island was home to a coconut plantation in 1880.
2.     The Island is Known For its Diving and Snorkelling
Aore Island is surrounded by a coral reef, which makes it a popular destination for diving, snorkelling and scuba diving. The reef is home to an incredible variety of marine life, including colourful coral reefs, sea turtles, and tropical fish. Aore  Adventures is located on Aore Island, next to Aore Island Resort and takes diving charters straight to the SS. President Coolidge, a sunken troop transport ship that is considered one of the best wreck dives in the world.
3.     The Island has a Vibrant Local Community
Despite its small size, Aore Island has a vibrant local community. The island is home to several villages, and many of the locals are involved in traditional activities such as fishing and weaving. Visitors to the island can learn about the local culture and even participate in traditional activities.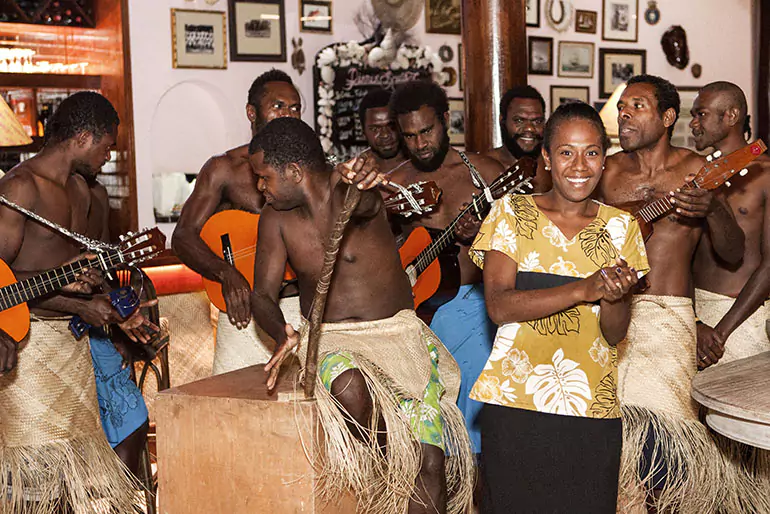 Aore Island has a vibrant culture & community
4.     The Island has a Unique Ecosystem
Aore Island has a unique ecosystem that is home to a variety of plant and animal species. The island is covered in dense tropical forest, and the surrounding waters are home to a variety of marine life. The island is also home to several species of birds, including the Vanuatu megapode, which is a rare and endangered bird species.
5.     The Island is only accessible by Boat
The island is just a short boat ride from the main island of Espiritu Santo. Visitors can access the island by taking a 10-minute drive over the causeway, which offers stunning views of the surrounding turquoise waters.
6.     The Island has a Small but Vibrant Tourism Industry
Despite its small size, Aore Island has a thriving tourism industry. Visitors can stay in one of the island's basic guesthouses or the islands only resort, and enjoy a range of activities, including kayaking, stand-up paddleboarding, and biking.
7.     Aore Island is a Peaceful and Serene Retreat
Perhaps the most appealing thing about Aore Island is its peaceful and serene atmosphere. Visitors can escape the hustle and bustle of everyday life and enjoy the island's tranquil beauty, whether lounging on a secluded beach or taking a leisurely stroll through the lush tropical forests.
Explore Aore Island For Yourself
In conclusion, Aore Island is a unique and beautiful destination that offers something for everyone. Whether you are interested in history, culture, or outdoor activities, or natural wonders Aore Island has it all. So why not plan a visit to this beautiful island and discover its many wonders for yourself? At Aore Island Resort, you can experience the raw luxury of our private bungalows overlooking the crystal clear waters of Espiritu Santo, Vanuatu, and partake in all the adventure and unique experiences the island has to offer. Suitable for families or couples, we invite you to get in touch to book your stay.