The volcanic island of Santo Vanuatu is filled with natural wonders which can only be described as a tropical paradise. From the bright blue waters at Champagne beach, to the extinct Nemo fish, Santo Vanuatu is a destination that must be seen to be believed. If you have no idea where to holiday in 2023, and are looking for somewhere new to explore, here is the ultimate list of natural wonders in Santo Vanuatu.
Sip Champagne on Champagne Beach
Champagne Beach is regularly seen on the "Top 50 Best Beaches in the World" list, and once you visit will see why. Something to understand about Champagne Beach is that it is NOT just "another beach". We don't want to ruin the magic of driving onto the beach for the first time, but the powder-white sand, blue water lapping at the tree-lined shore dotted with local huts and cows will have you in awe!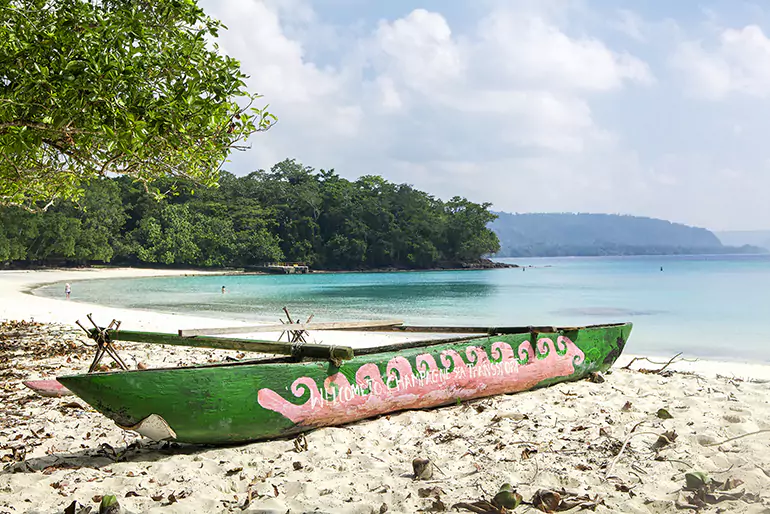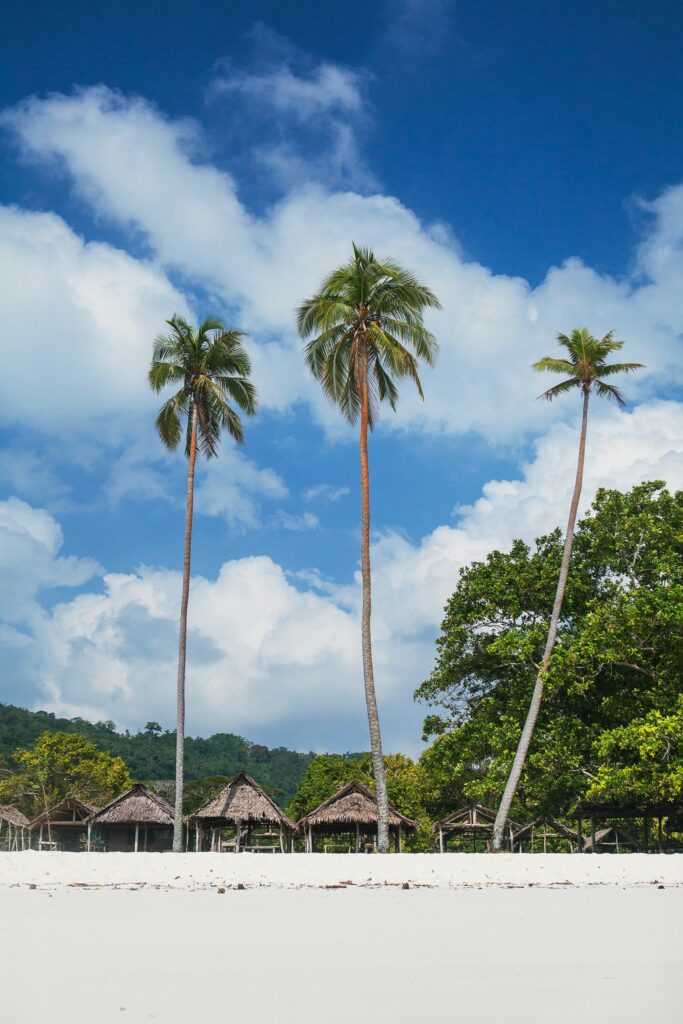 Now, I bet you are wondering where the name comes from. There are a few theories about this, but the main idea is that the volcanic gases seep through the sand, which feel like champagne bubbles under your feet. So, when you visit Santo Vanuatu, take a bottle of bubbles, and enjoy Champagne Beach and all her beauty!
Indulge in Fresh Lobster at Port Olry
If you thought Champagne Beach was impressive, Port Olry gives her a run for her money! When talking with the locals, they will – more often than not – say that Port Olry is better than Champagne Beach…. but we will let you decide for yourself!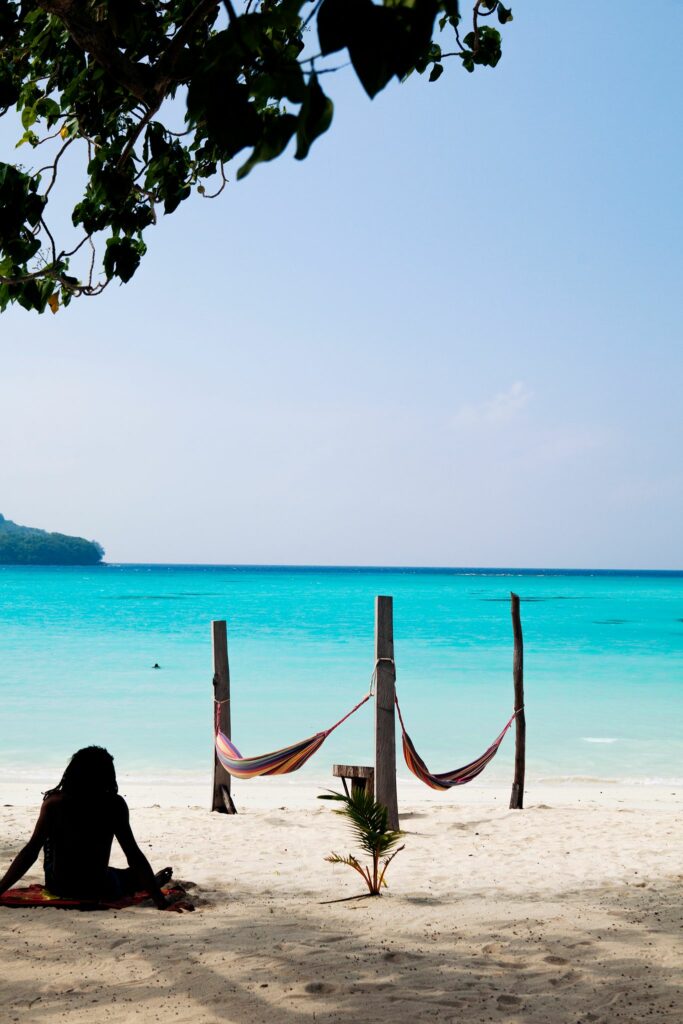 Port Olry is an additional 10-minute drive further up the coast but presents a whole new meaning to the term 'tropical paradise'. Port Olry is a tiny French town that is very basic, but very beautiful. You will arrive at a picturesque local hut positioned on a white sandy beach, overlooking the milky blue water, and smaller scattered islands in the distance. At this local hut, you can indulge in freshly-caught lobsters or Santo Vanuatu's well-known coconut crab. This is definitely not a destination to be missed!
Explore the Avatar-like Environments of Santo Vanuatu
Santo Vanuatu is known for its many natural wonders, but we reckon Millennium Cave and Mount Hope Float might just top them all. If you want to feel like you are in the movie of Avatar, then these experiences are for you!
A Millennium Cave expedition is what we would call extreme sports; it's a full day of trekking, exploring, and marvelling. You do need to be fit and agile for this experience, but it really is once in a lifetime! This experience intertwines culture and nature, with blessings from Chiefs before the adventure starts. Throughout the expedition, you will be floating down beautiful rivers, wadding through ancient caves and canyoning into rainforest streams. It is truly an experience you will never forget!
If Millennium Cave sounds amazing, but you aren't up for the challenge, the Mount Hope Float is for you!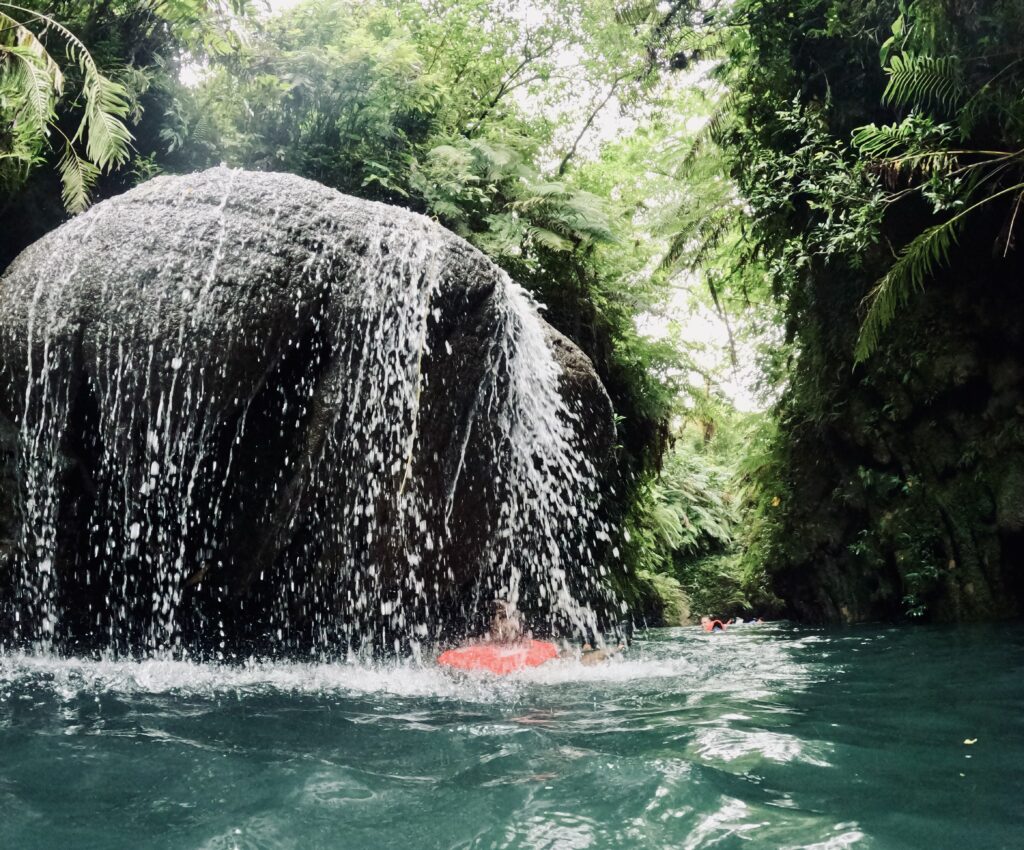 Mt Hope Float
This ¾ day adventure starts with a truck ride into the rainforest, before sliding into a beautiful river. With a life jacket on, you float with the weak current down the beautiful watercourse lined with rainforest and jungles, through small boulders and tiny waterfalls, where you will finish at another small waterfall. This experience has become the favourite natural wonder of Santo Vanuatu and it is easy to see why!
Take a Refreshing Dip in a Blue Hole
Santo's blue holes are some of the best natural wonders in Vanuatu…and we promise we aren't just being biased! With 4 famous blue holes in Santo, there is something for everyone. Blue Holes are a mass of freshwater, with beautiful jungle-like environments surrounding them. They get their mesmerising blue colour from the depth and purity of the water and all the wonderful minerals they contain.
Matevulu Blue Hole is the biggest of them all, with beautiful gardens surrounding and giant banyan trees with rope swings (please beware not to wrap the rope around your hand if you are swinging, too many dislocated hands and fingers have happened by doing this).
Riri Blue Holes is one of our favourite blue holes. You join a local Ni-Vanuatu in his local canoe, and he gently paddles you up a beautiful river where you arrive at a small blue hole surrounded by rainforest.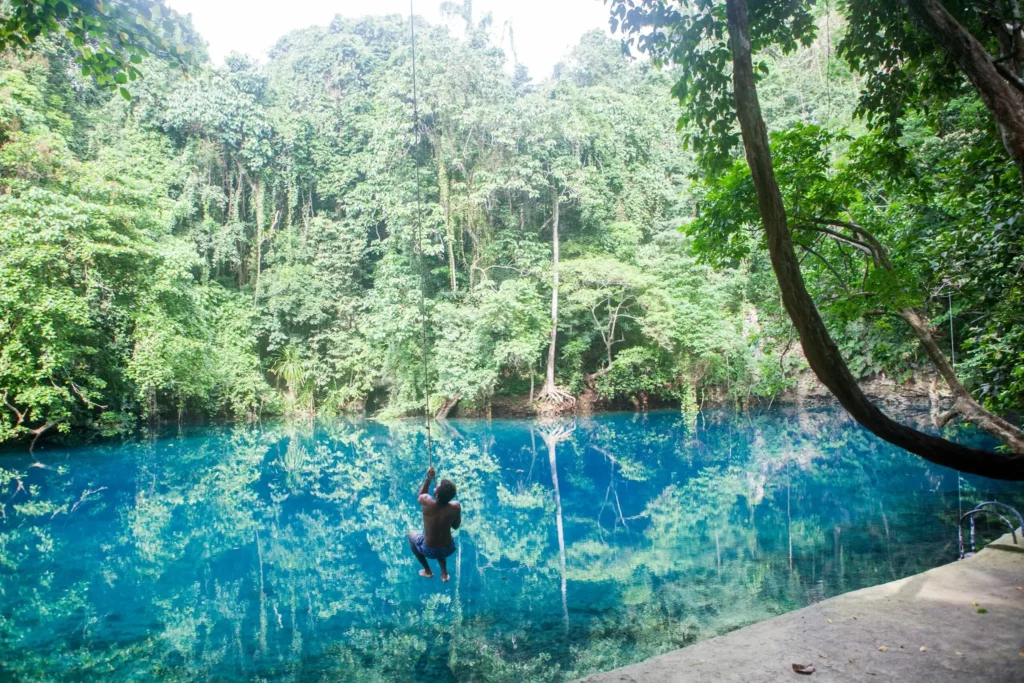 Nanda Blue Hole is another local favourite with beautiful gardens as well.
Finally, Malo Blue Hole, which is the most secluded of all. To get to Malo Blue Hole, you need to go with a local on a banana boat who will take you around the coast of Aore Island and onto Malo Island. You arrive at the clearest water you will ever see at the mouth of the river, before he takes you up a meandering river, you then pop out at a beautiful big lagoon before continuing onto the blue hole.
All the Blue Holes are beautiful in their own way, and all are a must-see of Santo Vanuatu.
Marvel at a Volcano
Vanuatu is known for its volcanoes such as Mt Yasur Volcano on Tanna Island down south. When staying on Santo, Ambae Islands' active volcano can be seen on a clear day. Ambae Island is the island that James Mitchener based Bali Hai off in his book The South Pacific, where the locals hid all their daughters from the Americans. These days, locals still live on the island, with the last eruption happening in 2017/2018. This beautiful sight is best enjoyed on the boat ride from Aore to Santo where you can see her big, beautiful size, and if you look closely, she might puff some smoke. Do not worry, you are not impacted if the volcano does erupt, it is far enough away to not cause havoc on Santo Vanuatu.
Mask up in Santo Vanuatu – with a snorkel
Santo Vanuatu has some of the best snorkelling in Vanuatu.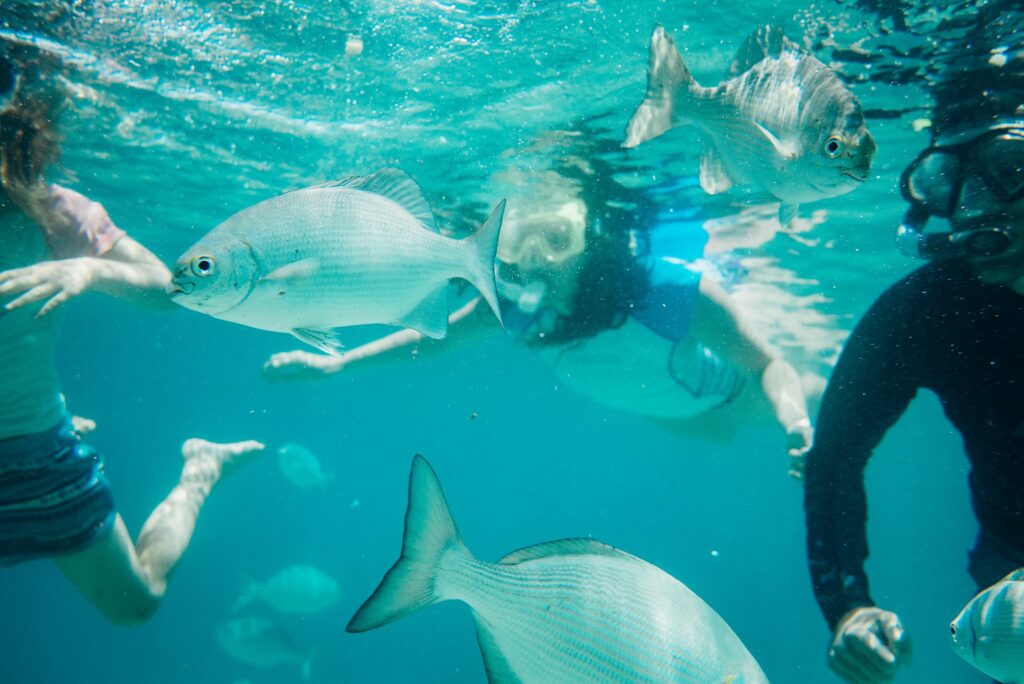 With a large variety of coral, fish and abandoned WWII items which makes for a great snorkelling trip. The easiest snorkelling is straight out the front of Aore Island Resort. It is a safe ocean access, with little to no current, and on windy days the water is still flat as the resort is in a protected bay. Here you will discover colourful coral, but more impressively – the marine life! The underwater life in front of the resort boasts 100s of fish varieties including a very rare nemo fish, rays, turtles and dugongs on a good day, and plenty more!
Keen To Explore The Stunning Natural Wonders of Santo Vanuatu?
Santo Vanuatu is a truly captivating place, with many stunning natural wonders to see, explore and experience. If you are looking to escape the city life for a magical holiday in picturesque, natural surroundings, then a trip to Santo Vanuatu might be just the ticket. Aore Island Resort is located on Aore Island in Espiritu Santo, and is the perfect base for your Vanuatu holiday, offering private bungalows overlooking the crystal clear waters, raw luxury, and an authentic slice of Vanuatu. If you need help booking your holiday, or need tips for exploring Santo, what to pack and more, we'd love to help. Please get in touch with us today.