Vanuatu is a great family-friendly holiday destination. If you're unsure where to stay and what to do, then you're in luck. Here's our guide to having a great family holiday in Santo Vanuatu!
Where to stay
Choosing where to stay really depends on if you want safe swimming straight off your doorstep, or to be located close to attractions such as Champagne Beach. Aore Island Resort is the perfect base for a family holiday in Vanuatu as we offer safe beach swimming, easy access to town and a safe island environment to bike or kayak.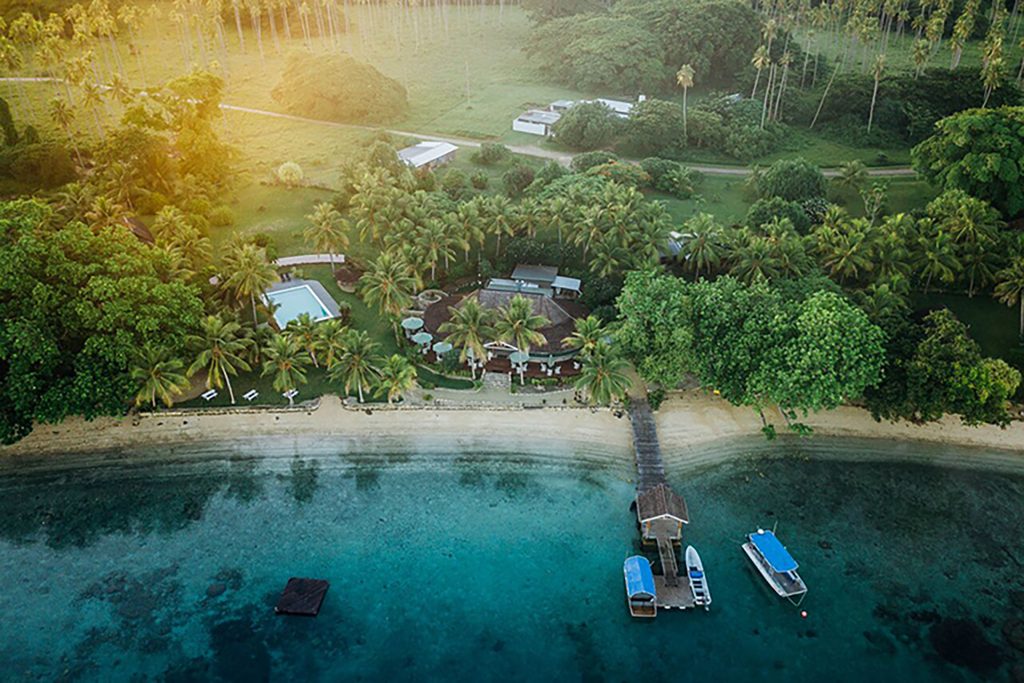 What to do
If you're after a family holiday that's full of adventure – Santo is a great option for everyone, from young to old. Some of our favourite experiences allow the whole family to join in together. The must-see sights of Champagne Beach and Port Olry are the perfect locations for mum and dad to relax in the water, while the kids play a game of beach volleyball or build a sandcastle in the powder-like sand.
Riri Blue Hole is our next favourite adventure: join a local man in his canoe as he paddles you up the serene river to a beautiful secluded blue hole. The environment is so beautiful that even the kids will 'ooh' and 'aah' in wonder as they take in the stunning surroundings.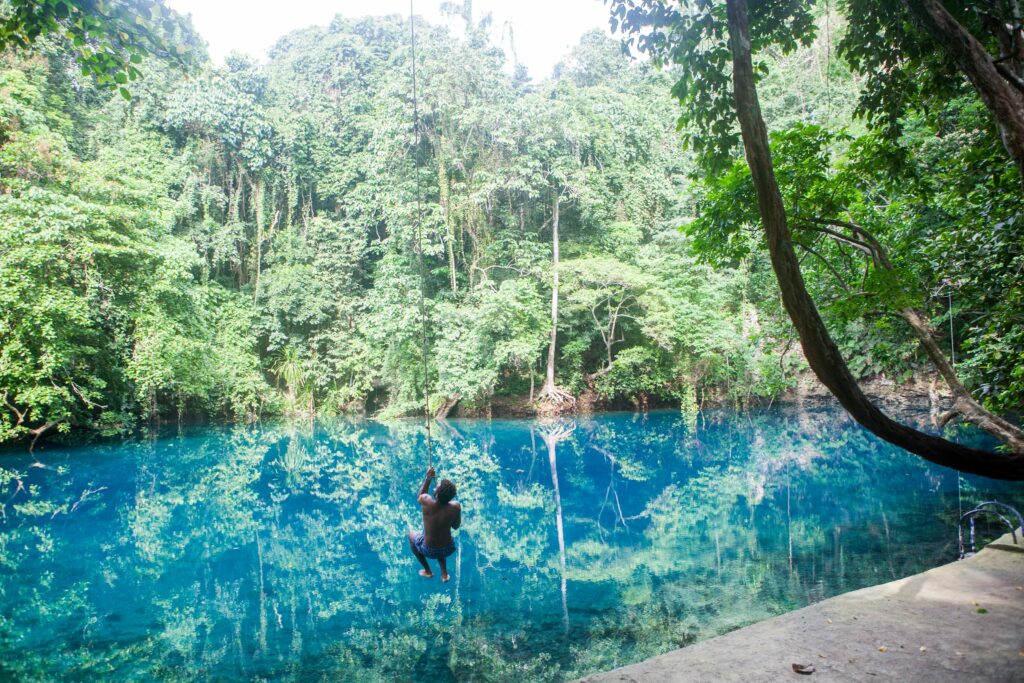 Riri Blue Hole
Next up is a new crowd favourite of Mt Hope Float. This experience is a little bit more adventurous and is for kids that can swim. We have seen a five-year-old all the way up to an 80-year-old enjoy this activity. You float down a breathtaking river in a life jacket, taking in the Avatar-like scenery, while ducking under mini waterfalls with butterflies fluttering beside you. You finish at a beautiful small waterfall where you can experience a natural water massage and try some local food.
What about culture?
Vanuatu is very proud of its culture which is evident as soon as you land in this beautiful country. Ni-Vanuatu people still live in villages and use customs and traditions in their everyday life. At Aore Island Resort, we offer daily Aelan (Island) Classes where our beautiful staff showcase these practices. During school holidays, these classes are packed with children eager to learn about the culture. On one day, kids might learn about the coconut and how it is the tree of life, foraging the resort for a coconut, learning to cut it open, trying your hand at grating the flesh, and finishing with tasting the fresh coconut milk. Then the next, local basket weaving might be the lesson of the day. This is a good one for adults too – Vanuatu is plastic-free, so learning to weave your own basket is an essential skill for your family holiday in Santo!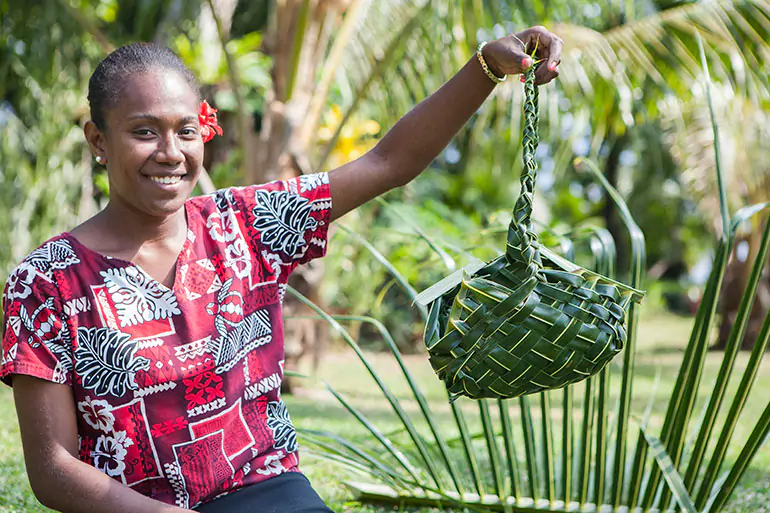 A couple of times a week, Aore Island Resort also offers nightly entertainment. The local string band will have your family up and dancing at the dinner table. The island sounds that are created with three-string guitars, ukuleles and Vanuatu's own instrument of a bush base will have your foot tapping in no time.
Aore Island Resort also invites the beautiful water music ladies to come and perform at the resort beach. These amazing ladies have learnt this tradition which is only found in Vanuatu and passed down from generations.  They create drum-like sounds in the water using their hands. These ladies have travelled the world playing at some of the biggest venues. This is not something to miss, and the best part is the next day, your kids will spend the day trying to recreate the sound every chance they get.
I have a picky eater
Food in Vanuatu is somewhat simple and fresh. Proteins consumed will be whatever is caught in the day, or what the butcher can provide fresh, and vegetables are what is available at the market. Vanuatu people also do not like spice very much, so food isn't too overpowering or spicy. This means that children and all the family will find something to eat on their holiday in Santo. It also means that the crumbed chicken and fish they want for dinner is made fresh, and there is always a healthy option to choose from.
Benefits of a Family holiday in Santo Vanuatu
There are so many! Vanuatu is all about disconnecting the electronics and reconnecting as a family. The kids will be so busy snorkelling, biking, or making friends, that you will not have to worry about screen time. Kids also love learning the culture in Vanuatu, which gives them a different perspective on life; it is a culture that is not materialistic in the slightest. The best thing is that Espiritu Santo is such a safe environment that you can let your child go snorkelling by themselves or go for a bike ride.
Want to know more about a family holiday in Santo Vanuatu?
We'd love to help! Aore Island Resort is the perfect location for a family holiday in Santo Vanuatu, with our one-bedroom bungalows featuring two single beds, and a double bed in another room. There is plenty on offer for all the family, with lots to do, and plenty to explore on Aore, so please get in touch! Our family can't wait to welcome yours to our boutique Santo resort close to the heart of the real Vanuatu!